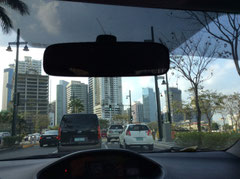 The last time I went to Manila was 7 years ago. I was really amazed with the increase of new rise buildings around Makati, Greenhills, Pasig etc. Some streets are kept clean now. Road smoking,littering and jay-walking restrictions are now implemented around the city. Although there's still traffic, road widening projects were completed at some parts of Quezon City and further are now on the process around the city. I hope those projects would lessen traffic on Manila in the near future.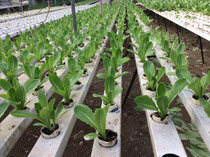 Farms using hydrophonics had increased in Tagaytay City.  The one I went had coconut husk and river soil used as a medium to raise different kinds of Lettuce. According to their guide,one advantage of using Hydrophonics is that they could have the desired amount of harvest they plan to have at a fixed schedule. This means that they could adjust the amount of production depending on the market demand with loss minimized.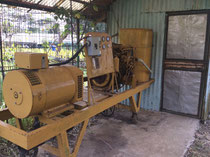 This shows the water pump they use for Hydrophonics. This pump is very important in Hydrophonics. As I was told by their guide, in the case of thier system there should be a continuous flow of water because the minerals that the vegetables need in order to grow is in the water itself. If something goes wrong with their pump, production of vegetables would be impossible.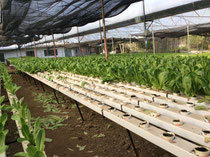 Although malfunction of the water pump can be minimized through maintenance, electricity bill has kept them worried since they practiced Hydrophonics.
If only they could have an alternative energy source cheaper than main source, they could have their electricity bill decreased.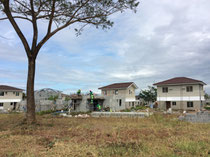 This is a subdivision under construction I visited in Nuvali, a city near near Manila and Tagaytay. It would be one of the first subdivisions near Manila that has eco as its theme for construction.
What makes the project eco is that compared to other subdivisions the proportion of the land alloted for construction of the residential houses and the green field is 50:50. They would also have Electric eco-jeeps and bicycles for rent around the village for transportation as an alternative for vehicles that uses gasoline. 600trees were also planted around the village and more would be according to green project plan. Guard houses set at inspection spots around the village also had solar panels on the roof for independent electricity generation.