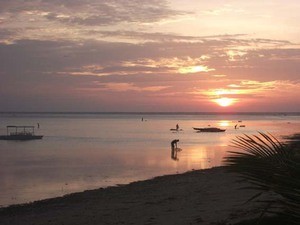 We see the sun set and rise everyday.
 It shows itself to us always grand and proud.
How wonderful it would be to have an undying energy source!
One that can light our homes, schools and offices without harming the earth!
One that could cross the mountains and seas and that is meant for everyone.
-Spreading the power of the Sun
OF System Co.
---
Off-Grid System of Cauhagan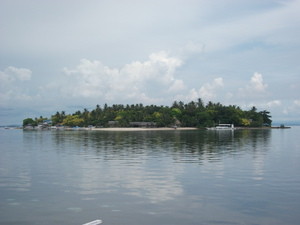 This is a picture of Cauhagan Island, a small island located South-West of Mactan Island.
It may be small but it is paradise to more than 300 residents living there.
Since the island is far off from the electricity grid, the residents use batteries and generators to supply energy to their appliances.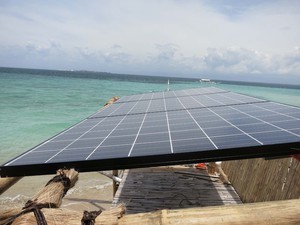 We were asked to set-up a Solar Energy Off-Grid Generating System in the island consisting of three 215kw solar modules, battery etc..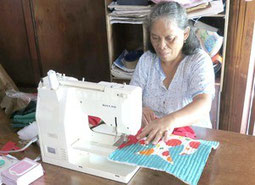 The system supplies power to five LED lights and a sewing machine for the island's quilting factory. Now there would be no need to use gasoline or generator to run the factory.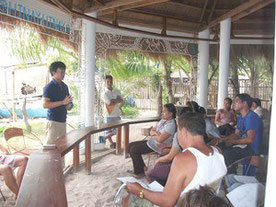 Mr. Youhei Akiyama explained to the residents the benefits of Solar Generating system, how it is known to be earth-friendly,longlasting, economic etc..   
We hope that the solar generating system be a tool to make living more convenient for the residents of Cauhagan as well as preserve the natural beauty of the Island.