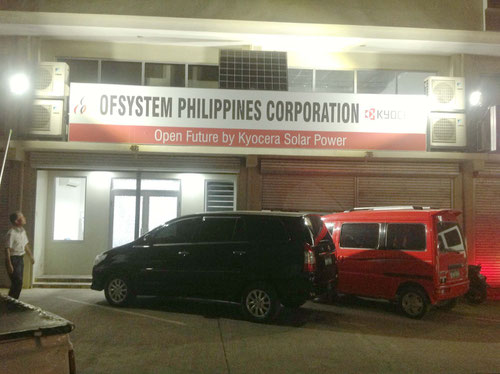 This is a picture of our newly set-up Off-Grid Solar System.
The system consists of a Kyocera 215W solar panel, a charge controler, inverter, timer,converter and a 12V250AH battery.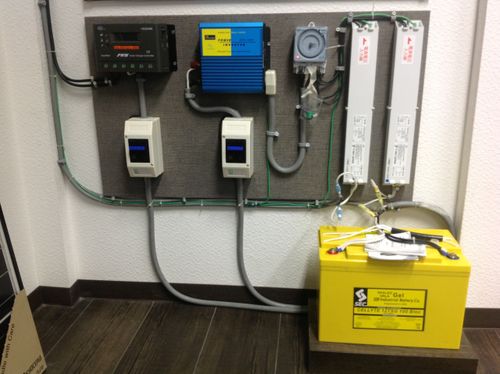 The system starts with solar energy generating through the solar panels passing the charge controlers to be regulated. A charge controler controls the amount of energy to be delivered to the battery depending on the battery`s capacity.  Power from the battery is then released to pass the inverter to be converted from direct current to alternating current. Lastly, power passes the LED converter and supply electrictiy to our LED lights.
This small system`s output power is not as big as On Grid solar systems but to light a house in places at night means big to people who live in places without electricity connection.
We hope that people could become more aware of the Off-Grid Solar System!