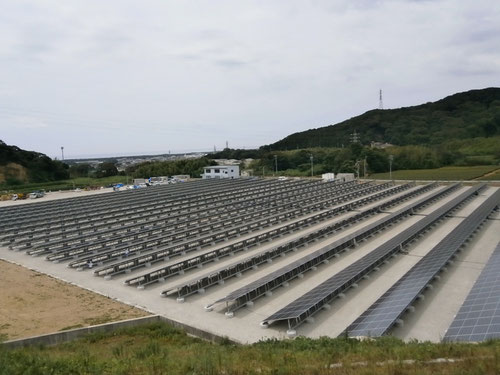 Our first solar generating plant in Kakegawa City in Japan was opened last July 31, 2013 after years of planning and 4 months of construction. The plant has a generating power of 1.4MW and is estimated to generate 1,627, 000kwh/year.
Kakegawa Oobuchi Solar Generating Facility will be our first out-door type exhibit plant, one that represents our company's aim of promoting nature-friendly sources of energy as well as the revitalization of local economy.


Help from Trained Technicians from the Philippines
Our 8 technicians from Of System Philippines also was a big help to the fast and efficient construction of Kakegawa Solar Power Plant. They have already undergone training in OfSystem Japan a year before, experiencing Japan`s architectural methods in interior construction and solar system installation.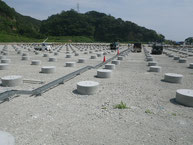 The round base was made by recycable seamless tube voids that can be easily removed after the base cement hardens and can be re-used to mold and make another one. The frames, bolts and the 5782 modules are all from Kyocera.
Kyocera Solar Company has been proven to have world class quality in
manufacturing highly efficient solar panels and solar solutions that can last over 20 years of generation.We are more than confident that Kakegawa Solar plant could generate power more than 20 years.